12 Oct 2019
Alberto Pérez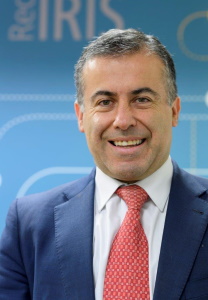 Dr. Alberto Pérez works, since 2.002, for Red.es, a Spanish governmental agency in charge of promoting digital transformation in Spain and which, inter alia, manages RedIRIS (the Spanish National Research and Education Network, or "NREN"), and Dominios.es (the Registry for the top-level domain name ".es").
In 2017, Dr. Pérez was appointed Director of RedIRIS, the department of Red.es which provides very high-speed broadband (multiple links of 10 Gbps) to 500 Spanish education and research centers (with 5 M end-users). RedIRIS also provides other related ICT services which facilitate remote collaboration among those centers, at national and international level.One of the main strategic goals of RedIRIS is facilitating the implementation of EOSC among its users (Spanish universities and research centers).
Dr. Pérez is also the director of the ".es" Registry (managed by Red.es) and IT Systems of Red.es. Before joining Red.es, Dr Pérez worked for the Spanish telecom regulator (1.999-2.002), and was a lecturer at the University of Alcalá (1994-1999).