30 Jun 2019
Anders Conrad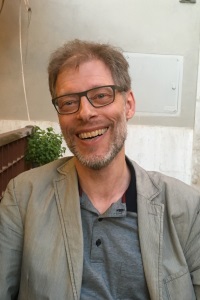 Organisation:
Danish e-Infrastructure Cooperation - DeiC
Anders Conrad is chairman of the National Forum for Research Data Management in Denmark and COO for data management in Danish e-Infrastructure Cooperation - DeiC. DeiC is a cooperation between all Danish universities and offers services such as the Danish research network, a Danish DMPonline service, and a data sync and share service for researchers. The national RDM Forum consists of key actors from universities and university libraries and has a strategic focus on implementation of FAIR and establishment of FAIR data stewardship education.
 
Anders is bringing many years of experience with research infrastructures and researcher collaboration into the FAIR Working Group. This includes project manager/WP- and task leader roles in several repository  and e-infrastructure projects, national and at the EU level, covering technical, cultural and legal aspects. Anders has had a leading role in establishing the Danish DMPonline service and has first hand experience with FAIR data stewardship from research projects within astrophysics, the humanities/social sciences, and currently environmental studies.