25 Feb 2020
Angus Whyte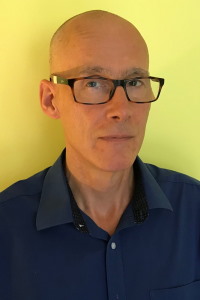 Organisation:
Digital Curation Centre (DCC)
Professional Title:
Senior Research Data Specialist
My current role is a Senior Research Data Specialist with the Digital Curation Centre, based at University of Edinburgh since 2007. My focus in DCC and in previous roles has been on co-designing guidance materials and assessment frameworks, and conducting case studies. Training, skills and capability development has been the main focus of that work. I currently co-lead the Policy and Practice WP in FAIRsFAIR, and contribute to establishing a FAIR Competence Centre. In EOSCpilot I led development of the skills framework FAIR4S, and investigation of training infrastructure. I also co-authored various capability models and guidance materials for RDM support services in research institutions.
I have a background in social informatics and computing, working as a post-doc in the field of e-democracy for 10 years, designing platforms for e-petitioning and e-consultation, and leading development of evaluation frameworks in that context. My first degree was in Computing and PhD research at University of Strathclyde was in the co-design of hypertext-based policy and guidance materials. I also worked as a software engineer, and managed a community cafe and a post-punk rock band.