24 Feb 2020
Anne Maarit Sunikka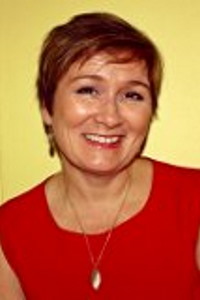 Professional Title:
Head of Open Science and ACRIS team
Dr. Anne Sunikka is the Head of Open Science and ACRIS team at Aalto University Research Services. Her team manages the research information management system of the university, plans and implements open science services (open access publishing, research data management and open and FAIR data services), carries out bibliometric analyses and maintains the publication platform of Aalto University. Before joining Research Services, she worked as an account manager for research in the IT Services.
Anne has been and is a member or a chair of several national working groups on research support services, research data management and open science. Anne has been involved in digital curriculum development for IT staff, researchers and research support staff at Aalto University. In addition, Anne has a degree as a vocational teacher with specialization in e-learning. During the past year she has participated in both Aalto University's open science policy, and in national open data policy work.
Anne contributes to the Training and Skills Working Group with her versatile work experience in teaching and IT, and her subject knowledge on different aspects of open science.