09 Nov 2019
Carlos Casorrán Amilburu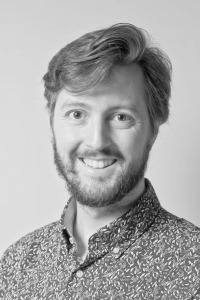 Organisation:
European Commission—Directorate General for Research and Innovation (DG RTD)
Professional Title:
Policy Officer at the Open Science Unit
Bio: As a Policy Officer in the Open Science Unit, Carlos contributes to the development, analysis and coordination of EU policies in the field of Open Science with a focus on the implementation of the European Open Science Cloud (EOSC) and the implementation of the FAIR data principles. In particular, service, data and architectural aspects of EOSC are of particular relevance to him and he supports the development and implementation of the FAIR action plan and key FAIR-related building blocks.
Prior to joining the Directorate-General for Research and Innovation, Carlos previously worked as a Project Officer in the Research Executive Agency in the domain of Space Research, where he started to encounter many of the data-related issues (fragmentation, poor interoperability) that afflict researchers in the space community.
Carlos, a mathematician by training, holds a joint Ph.D. in Computer Science and Systems Engineering from Université Libre de Bruxelles and Universidad de Chile, respectively.