24 Feb 2020
Celia van Gelder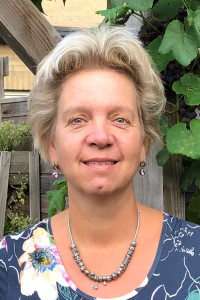 Organisation:
DTL - Dutch Techcentre for Life Sciences
Professional Title:
Training Programme Manager DTL/ELIXIR-NL
Celia is a chemist by training and obtained her PhD in Biochemistry and Bioinformatics at Radboud University Nijmegen. She is a bioinformatics education manager, coordinator and trainer with extensive experience in initiating and managing bioinformatics education and training projects at institute, national and international level. At Radboud University Nijmegen she has been teaching bioinformatics courses to BSc, MSc and PhD students until 2016. In the Dutch Techcentre for Life Sciences (DTL), which is also the Dutch node of ELIXIR (ELIXIR-NL), she is the Manager of the Training Programme. Within DTL/ELIXIR-NL, FAIR data training activities have a prominent place, two examples being defining the competences and skills for data stewards and developing data stewardship courses for different audiences. For ELIXIR-NL Celia is the Training Coordinator, and in addition she is co-lead of the ELIXIR  Europe Training Platform. In the global arena of bioinformatics training she is Chair of GOBLET, the Global Organisation for Bioinformatics Learning, Education and Training.
Celia is bringing years of experience in setting up and running large training projects, and also the research infrastructure point of view. Although her domain is the Life Sciences, many needs for the EOSC are domain-agnostic. Celia's ambition for EOSC Training is to work together with all the stakeholders to make sure there are sufficient numbers of skilled EOSC staff (EOSC "experts") and that there is sufficient training available (and findable) for the researchers (the EOSC "users").