06 Nov 2019
Daniel Mallmann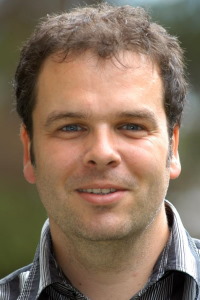 Executive Board Role:
Architecture WG EOSCsecretariat Contact Point
Organisation:
Research Centre Juelich - Juelich Supercomputing Centre
Professional Title:
Head of the division "Federated Systems and Data" (FSD)
Daniel Mallmann is head of the division "Federated Systems and Data" (FSD) in the Jülich Supercomputing Centre (JSC) of Forschungszentrum Jülich since 2010. He is a graduate electrical engineer by training, received his diploma from the RWTH Aachen. Daniel is involved in national, European and international projects since 2000 and coordinated the FP6 project UniGrids. Currently, he is a member of the EUDAT CDI Executive Board and of the EOSC-hub Project Management Board. The division is the major development partner of the federation software suite UNICORE and contributes to infrastructures including EUDAT, PRACE, XSEDE and the Human Brain Project. His major research interests is in distributed systems, especially infrastructure federations, data management, virtualization, and security.