24 Feb 2020
Elin Stangeland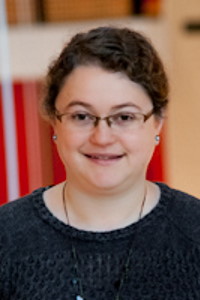 Organisation:
University of Oslo Library
Professional Title:
Senior adviser for open science
Elin Stangeland is a senior adviser for open science at The University of Oslo Library. She has been working with open science related topics since 2003 at the universities of Bergen, Cambridge and Oslo, engaging in work on open access publishing, institutional repositories and research data management. Elin is currently leading the University of Oslo's skills development project for research data management, alongside contributing to strategic- and policy related work in the University of Oslo Research data management group. While in Oslo, Elin has co-organised several iterations of Research Bazaar, contributed to the development of the growing Carpentry effort and was also part of the team that brought Library Carpentry to UiO and Norway. At the national level Elin is involved in planning work for the Norwegian FAIR research data management project, to be established by the Directorate for ICT and joint services in higher education and research. A Norwegian RDA node was also recently established, to which she also contributes to discussions regarding national training and outreach work for research data management.
 
Background: Elin has a Master in Information Systems from the University of Agder in addition to a degree in librarianship from Oslo Metropolitan University.