04 Nov 2019
Elma Dujso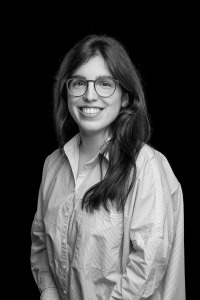 Executive Board Role:
RoP WG EOSCsecretariat Contact Point
Elma Dujso MSc MA is a consultant at Technopolis Group, based at the Amsterdam office. She has a strong methodological background in qualitative research, and has experience working across different cultural settings. Elma has successfully applied a range of methods, such as interviews, surveys, case studies, desk research, literature reviews and benchmarking studies. Her interests are at the intersection of policy, research and society. Elma has a broad interest in technology, science, and innovation policy, with the link to ethics and governance. Since her appointment at Technopolis, Elma specialised in Open Science. Elma is involved in a study for the European University Association on transformative publishing agreements and a study mapping the transition costs of open science in the Netherlands. She is also involved in developing an Open Access strategy for Malta. In the context of the EOSC secretariat, Elma is the Contact Point for the RoP WG.
Prior to joining Technopolis Group, Elma worked both in policy research and as an academic researcher. Most recently, she worked on a mapping of the governance landscape of digitisation in relation to public and ethical values in the Netherlands at the Rathenau Institute in The Hague, during which she gave a talk at the EUROCITIES conference on smart cities. As a participant of the Dutch National ThinkTank, Elma conducted research on social inclusion and the future of work on the Dutch labour market, facilitated by McKinsey & Company. As a research assistant at RAND Europe in Cambridge, Elma contributed to studies and evaluations for European and national public bodies. Elma completed her MSc in Philosophy and Public Policy at the London School of Economics and Political Science.