13 Oct 2019
Emanuele Barbarossa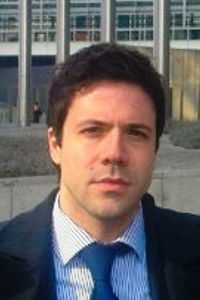 Professional Title:
Legal Officer, Unit "Open Science", DG Research & Innovation of the European Commission
Emanuele is a Brussels-based Italian lawyer with expertise in European public affairs and legislation, and extensive international and multicultural exposure. After a Master Degree in European law from Italy and Sweden and some experience in the banking sector, he worked in private counselling before joining the Bertelsmann Stiftung and Project for A Democratic Union, two European think tanks.
At DG Research & Innovation of the European Commission since 2015, Emanuele is working as Legal Officer in the Unit "Open Science". Emanuele provides legal advice on R&I policy and regulation, and follows a number of initiatives under the umbrella of the Digital Single Market, as well as developments in the field of intellectual property and Artificial Intelligence. He specialises in the impact of data protection rules on the research sector in Europe and the future European Open Science Cloud.