09 Nov 2019
Erik van den Bergh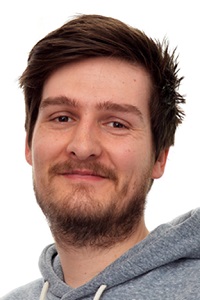 Organisation:
Wageningen University & Research
Professional Title:
Infrastructure Coordinator of the Wageningen Data Competence Center
In 2017 I graduated with a PhD in Bioinformatics from Wageningen University in the Netherlands. After that I worked with the Earlham Institute in Norwich, UK as a infrastructure specialist, creating a hybrid cloud for CyVerse UK. I then worked with the European Bioinformatics Institute as a cloud architect and shepherd for EOSC Pilot. Currently I work at Wageningen University and Research as an Infrastructure Coordinator as part of the Wageningen Data Competence Center. Here I work on the unlocking, standardisation and promotion of FAIR data sharing and the development of the underlying infrastructure.
In the EOSC Architecture Working group I'm bringing multi-faceted experience of researcher wants and needs. I also bring architecture insights that are derived from current developments on Research Data Management in Dutch universities. Here I try to balance our institutional with our national and international needs and ideas. I'm supported in this role by Zhiming Zhao, who represents University of Amsterdam in the ENVRI-FAIR project.