30 Jun 2019
Françoise Genova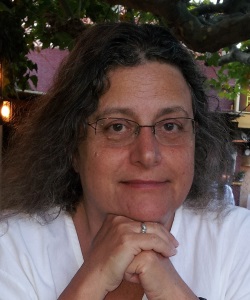 Executive Board Role:
EOSC FAIR Working Group Co-chair
Françoise Genova has been the director of Strasbourg astronomical data centre CDS for 20 years, and one of the founding parents of the astronomical virtual observatory (VO). She led several European projects and a work package of the ASERICS Cluster in support to the European facet of the VO, and now participates in ESCAPE. She is co-chair of the RDA Technical Advisory Board and leads the RDA France National Node.
In terms of the FAIR Working Group, she will bring in particular her knowledge of the disciplinary aspects of FAIRness, data stewardship, certification of trustworthy repositories, and semantic interoperability, and the point of view of researchers. At the national level, she has been advising other disciplines, such as humanities and earth sciences, in these domains. She has also been an active member of the RDA working group which merged the Data Seal Of Approval and World Data System basic certification framework, which resulted in the CoreTrustSeal basic certification for trustworthy repositories. She follows the work of the RDA FAIR Data Maturity Model Working Group. She is involved in the ESCAPE project. She has been an active member of the European Commission's FAIR Data Expert Group.