12 Oct 2019
Henriikka Mustajoki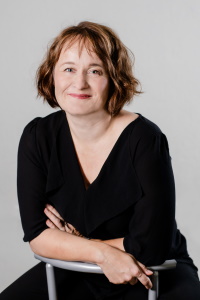 Organisation:
The Federation of Finnish Learned Societies
Henriikka Mustajoki has a PhD in Philosophy (bioethics and ethical decision-making) and since 2018 the National Head of Development, Open Science in Finland. In this role Henriikka is leading national open science strategy development in open access, open data, open learning and culture of open scholarship.
Henriikka previously worked for the National Doctoral School network on Finland on national research ethics and open science curriculum development as a project leader. Henriikka has extensive experience in research and lecturing in UK, Australia and Finland. She has written two books on research ethics, most recently A New Approach to Research Ethics, Routledge 2017.
He believes that EOSC delivers an infrastructure to achieve the European open science vision. EOSC sustainability is essential for advancing of open science. Expertise in relation to WG on EOSC sustainability involve a broad perspective of national open science needs, research and academic integrity and shared decisions-making.