10 Nov 2019
Ignacio Martín Llorente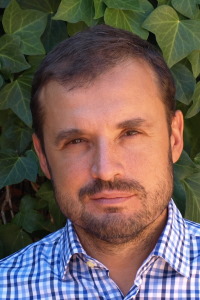 Organisation:
Universidad Complutense de Madrid
Professional Title:
Head of the Data-intensive Cloud Lab
Dr. Llorente has over 25 years of experience in the field of large-scale distributed systems as a professor, researcher and entrepreneur. His work has dealt with distributed, parallel, and data-intensive computing technologies, and innovative applications of those technologies to business and scientific problems. Methods and software developed under his leadership underpin many large high performance, grid, cloud and edge computing platforms for infrastructure virtualization, and compute intensive and big data processing.
Dr. Llorente is one of the pioneers and world's leading authorities on Cloud Computing. He has held positions with Berkeley Lab, Harvard University and NASA, and appointments as cloud expert, strategist and consultant for the European Commission, the World Economic Forum, and several companies and national governments. He has given many keynotes in the main international events, founded and managed several international projects and initiatives, and authored many articles in the leading journals, being one of the top cited authors in the field of Cloud Computing.
Dr. Llorente is an IEEE Senior Member and holds a Ph.D in Computer Science (UCM) and an Executive MBA (IE Business School). He is the Director of OpenNebula, Co-founder and Chief Scientist of OpenNebula Systems, a Visiting Professor at Harvard University, and a Professor in Computer Architecture and the Head of the Data-intensive Cloud Lab at Complutense University.
Dr. Llorente brings his extensive expertise in cloud computing architecture.