11 Nov 2019
Ilja Livenson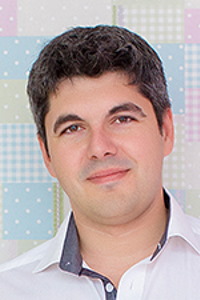 Organisation:
ETAIS / University of Tartu
Professional Title:
IT expert specialising in cloud solutions
Ilja Livenson is an IT expert specialising in cloud solutions. Ilja works at the University of Tartu as well as acts as an architect in OpenNode - an Estonian-based company building private and public cloud solution. He has been active in the area of analysis, design and implementation of distributed systems for over 12 years both in academic sector and industry. Currently Ilja acts as an architect of the Estonian Government Cloud - a public-private partnership for a hybrid cloud platform - and a Estonian Scientific Computing Infrastructure project (ETAIS) aimed at providing core infrastructure for all Estonian data-driven R&D activities using computational, storage and operational resources of the major Estonian universities. Ilja has been actively involved in several European projects aimed at building infrastructure for academic and public sector, and recently is leading a work package in H2020 EOSC-Nordic project on interoperability and integration of services in the Nordic and Baltic region with EOSC.