10 May 2019
Jean-François ABRAMATIC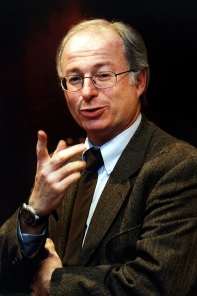 Executive Board Role:
Architecture WG chair, Individual Expert
Professional Title:
Emeritus Senior Scientist
Bio: Jean-François Abramatic is Emeritus Senior Scientist at Inria, the French research institute in computer science and applied mathematics. Jean-François's career has been shared between research and industry. Jean-François's research activities were focused to Digital Image Processing. Jean-François was also engaged in the development of the Internet and the World Wide Web. He has been Chairman of W3C, the World Wide Web Consortium from 1996 to 2001. From 2001 to 2009, he was Chief Product Officer of ILOG, a French software company which was acquired by IBM in 2009. From 2009 to 2013, Jean-François was in charge of Development Innovation & Productivity in the Enterprise Transformation division of IBM headquarters. Jean-François holds a PhD from University of Paris VI.