02 Apr 2020
Jeannette Frey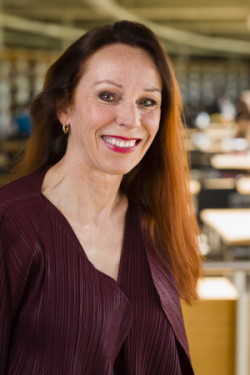 Executive Board Role:
Observer; LIBER Representative
Organisation:
LIBER - Association of European Research Libraries
Jeannette is President of LIBER since 2018, and has been director of the Bibliothèque Cantonale et Universitaire (BCU) Lausanne since 2008. She has overseen an extension of the main building of the university library and the implementation of a new ILS for the Renouvaud network of libraries of canton de Vaud (120 libraries). She has also been a member of Europeana's Board since 2014. Since the beginning of 2020 she obtained an observer status in the EOSC Executive Board.
As a student, Jeannette studied Ancient History, Archeology and Egyptology at University of Fribourg, Switzerland. She then worked in the field of academic publishing at Redaction LIMC (Lexicon Iconographicum Mythologiae Classicae) in Basel. In 1992, she changed to the Swiss national museum in Zurich as Head of Photographic Collection where she had her first experiences in the digitization of photographic collections from 1992-1998.
In 1998 she joined the Federal Archive for Historic Monuments in Bern, where other projects for digitization of photographic collection took place. From 2002 she worked in the private sector as Head of Information & Communication, studying in parallel Computer Science and Mathematics at University of Fribourg, and in 2004 she became Head of Periodicals and Electronic Resources at BCU Lausanne.