12 Oct 2019
John B. Howard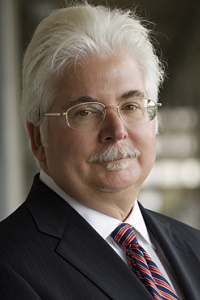 Professional Title:
University Librarian and Adjunct Professor of Computer Science and Informatics
Dr John B Howard is University Librarian and Adjunct Professor of Computer Science and Informatics at University College Dublin (UCD); since July 2012 he has served as Executive Director of the Irish Social Science Data Archive (ISSDA) and, since 2017, as Irish National Coordinator for the Consortium of European Social Science Data Archives (CESSDA), a European Research Infrastructure Consortium (ERIC). He holds a concurrent position as Adjunct Professor of Informatics in the School of Human Evolution & Social Change at Arizona State University. He served from 2004-2009 as Associate Dean of Libraries at Arizona State University, with a concurrent appointment as Affiliate Professor in the School of Computing and Informatics. He previously held positions at Harvard University, from 1979 through 2004, including: Keeper of the Isham Memorial Library; Richard F. French Music Librarian; Senior Lecturer in Music; Librarian for Information Technology in the Harvard College Library; and Associate Director for Research and Informatics at the Countway Library of Medicine.
Dr. Howard's professional training is in music and historical musicology. His research interests are interdisciplinary and have included exploration of the intersections of social change and musical tradition; the historical impact of logic, dialectic and method on modern music theory; the digital representation of musical information and music information retrieval; the integration of informatics science into diverse disciplines; and issues relating to data preservation, data integration, and trust in the context of digital repository services.
He has undertaken sponsored research in archaeology, anthropology, history and philosophy of science, and music. He has served as PI or Co-PI on awards from the European Commission (Horizon2020), the Irish Research Council, the National Endowment for the Humanities, the National Science Foundation, the Andrew W. Mellon Foundation, the Hewlett Packard Corporation, and other funders. He has served on the boards of several organisations that support scholarship in the humanities, including the Digital Antiquity Center at Arizona State University, the Laura Boulton Foundation, the Springate Foundation, the Répertoire International des Sources Musicales (RISM), and Stanford's Center for Computer Assisted Research in the Humanities. In addition he has served on the Board of Directors of private non-profit companies in the Republic of Ireland, including the HEAnet (the Irish network service provider to the education sector). He is a founding member of the CoreTrustSeal Board of Directors, an organisation that certifies trustworthiness of data repositories. He is active in initiatives in the Republic of Ireland that advance Open Access and Open Science, serving on the Board of the Health Research Board's F1000 journal HRB Open Research and the Irish National Open Research Forum.