10 Nov 2019
Josva Kleist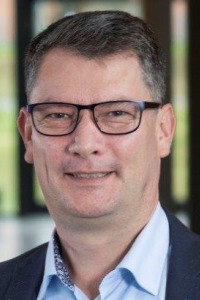 Professional Title:
Chief Development Officer
Josva joined NORDUnet - the Nordic regional research network - in 2006 as NDGF Software Coordinator where he was one of the main drivers behind the construction of the Nordic distributed WLCG Tier-1 for LHC. In 2010 he went on to run all NORDUnet software development activities. Josva came to NORDUnet from Aalborg University where he held a position as associate professor in computer science. His research career has been focused on issues related to networks, HPC and distributed systems.
Today, Josva is coordinating the design, implementation and operation of NORDUnet software system activities, internal as well as external. He is also responsbile for NORDUnet IT security activities and participates in the groups at NORDUnet working with the support of big science projects. He is a member of the European eInfrastructure Reflection Group (e-IRG) and the CERN WLCG Computer Resources Scrutiny Group.