10 Nov 2019
Keith Aquilina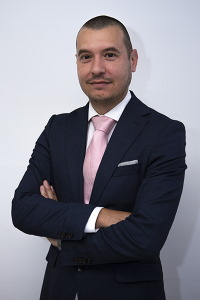 Organisation:
Malta Information Technology Agency - MITA
I am currently an IT Consultant within the Programme Management Department of the Malta Information Technology Agency (MITA), responsible for the modernisation of IT Systems within government. During my endeavour within MITA, I have led numerous projects to implement IT solutions for the Taxation department and have served as national expert within EU Committees for direct and indirect taxation. Currently I am the national expert for taxation on the EU Commission IT Technology and Infrastructure committee.
Following the implementation of a Hybrid Cloud Infrastructure for the Government of Malta, I am now technically leading the modernisation projects of the core IT Systems within Government and working on other horizontal projects that span through different Government domains. Additionally, I lead the Enterprise Architecture working group within MITA, which oversees the architecture governance strategy, lead and perform architecture review processes for all Government IT Systems, and align with cloud-based architecture policies.