30 Jun 2019
Leslie McIntosh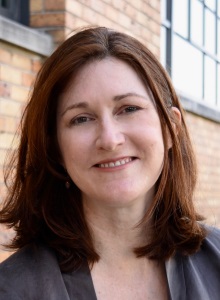 Organisation:
Research Data Alliance – US (RDA-US); Ripeta, LLC
Professional Title:
Executive Director (RDA-US); CEO (Ripeta, LLC)
Dr. Leslie McIntosh currently serves in two positions. She is the inaugural Executive Director for the Research Data Alliance – US (RDA-US), a global organization developing recommendations for data sharing and interoperability. She is also the founder and CEO of Ripeta, LLC, a company formed to improve scientific research reproducibility. She spent 10 years at Washington University in St. Louis completing as the Director of the Center for Biomedical Informatics.
In terms of the FAIR Working Group, Leslie brings the perspective of the RDA, biomedical sciences, and reproducible research. She is working with the RDA Health Data Services WG and a co-chair of the RDA Health Data WG, the first of which is developing a reproducible research pipeline with biomedical data from both a technical perspective as well as the governance needed to oversee sharing and reuse of private data.