12 Oct 2019
Maria Häll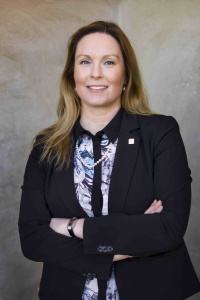 Maria Häll is a Master of Science in Computer Science and since February 2013 the managing director of Sunet – the Swedish National Research and Education Network (NREN) – and head of the department of Sunet and Associated Services at the Swedish Research Council.
Maria previously worked at the Government Offices of Sweden, at the Ministry of Enterprise, Energy and Communications, as political advisor and deputy director at the division for IT Policy. Maria has extensive experience of working with ICT, broadband and Internet Policy issues, both in the private and public sectors, at local, national and international level.
Present board engagements:
* Member of the RIPE NCC Executive Board www.ripe.net
* Chair of ISOC-SE, the Swedish ISOC (Internet Society) Chapter www.isoc.se
* The Swedish representative in the NORDUnet Board. NORDUnet is a joint collaboration by the five Nordic National Research and Education Networks. www.nordu.net
Maria has a strong interest in social development and the role of technology as an important tool. Maria is especially passionate about the development of Internet as vital and global open infrastructure, and how collaboration between sectors on an equal footing is essential to fulfil this mission. This is an important theme throughout Marias different positions over the years.