30 Jun 2019
Marta Teperek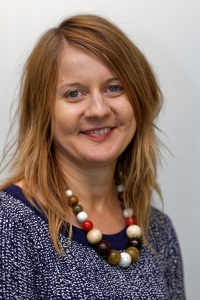 Organisation:
Delft University of Technology
Professional Title:
Data Stewardship Coordinator
Marta Teperek is the Data Stewardship Coordinator at Delft University of Technology in the Netherlands, where she oversees a group of disciplinary data stewards supporting researchers across the campus in good data management practices. Before joining TU Delft, she worked at the Office of Scholarly Communication at the University of Cambridge where she led the creation and development of the Research Data Management Facility. Marta serves on the Editorial Board of the Data Science Journal and Co-Chairs the Research Data Alliance Libraries for Research Data Interest Group. She regularly publishes blog posts and peer-reviewed publications on topics of data management and open science. Marta's original background is in life sciences: she did a PhD in molecular biology.
In terms for FAIR Working Group, Marta will bring her experience engaging with researchers from various disciplines to help them make their data more FAIR.