04 Nov 2019
Norbert Meyer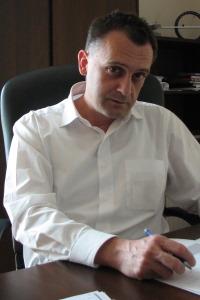 Organisation:
Poznan Supercomputing and Networking Center (PSNC)
Professional Title:
Director of HPC and Data Division
Dr Norbert Meyer is the Director of HPC and Data Division at Poznan Supercomputing and Networking Center (PSNC), responsible for HPC, grid, cloud and data infrastructure management, security provisioning and R&D in the mentioned areas. His research interests concern resource management in distributed environments, accounting, data management, technology of development graphical user interfaces and network security, mainly in the aspects of connecting independent, geographically distant domains and European e-Infrastructures' concepts. He is the author and co-author of 80+ conference papers and articles in international journals, member of programme committees of international ICT conferences. Norbert Meyer is the Polish delegate of e-IRG, chair of the data management task force, member of ESFRI evaluation working groups, member of EOSC Governing Board and EuroHPC INFRAG (Infrastructure Advisory Group). He coordinated EU projects: DORII and RINGRID, and several national projects, as well as Microsoft Innovation Centre and Innovation Centre of PSNC and Huawei. NM is coordinating a national project from the Polish Roadmap of Research Infrastructure focusing on HPC and Data infrastructure.