30 Jun 2019
Oya Beyan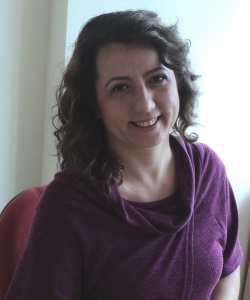 Organisation:
Fraunhofer Institute for Applied Information Technology; Department of Computer Science, RWTH Aachen University
Oya Beyan is a researcher at Fraunhofer Institute for Applied Information Technology and at the Department of Computer Science at RWTH Aachen University. Her research focuses on methods of data reusability and FAIR data, data-driven transformation and distributed analytics. Her area of expertise is in the semantic web technologies and application of them in health care and life sciences.  She actively contributes to the national and international initiatives to enable the adoption of FAIR principles and develops tools and infrastructures supporting FAIR data. With her interdisciplinary background in informatics, medical informatics and sociology, she developed a focus on societal reflections of data-driven change.
In terms of the FAIR Working Group, Oya will bring her expertise in designing FAIR maturity models and designing processes to apply FAIR principles in context. She will contribute to the working group with the experience she developed in various domains as she co-chairs the GO FAIR Personal Health Train implementation network, the RDA Reproducible Health Data Services working group and the RDA Ethics and Social Aspects of Data interest group. Oya also serves as a board member of the RDA Germany.