04 Nov 2019
Pirjo-Leena Forsström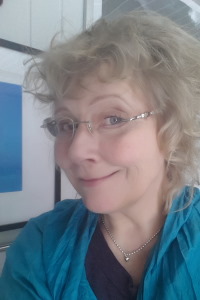 Organisation:
CSC IT Center for Science
Pirjo-Leena Forsström is a Development Director at CSC IT Center for Science, Finland.
She has a PhD in geophysics (paleoclimate and ice sheet simulations), but has also studied high energy physics, information management and future studies.
She has been seriously involved in open science and data management question, for example as Secretary General for Finnish Open Science Initiative (ATT) and as Secretary General for Finnish Research Data Initiative.
She has been a national representative of OECD Open Science –work group and of ERA Task Force for Open Data and Open Science, Member of Nordic Minister Council IT-expert group, Member of SNIC (Swedish National Infrastructure for Computing) board. She has also been in governance groups of several European data-related projects (Knowledge Exchange, ODE, APARSEN, Alliance for Permanent Access).
Her other national positions of trust include
Expert group leader for National Research Data Task force
Expert member for Archive Law working group
Member of Public sector Data Policy Group
Member of Public sector Data availability workgroup
Member of National Digital Library Steering groups
Chair of National Register Data Service Development group
Several steering group positions for Library and Archive sector in Finland
Member of national GIS-data standardization steering group