10 Nov 2019
Raphael Ritz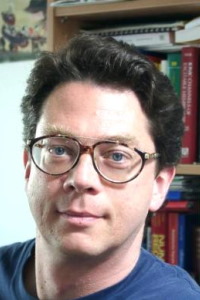 Organisation:
MPG - Max Planck Computing and Data Facility (MPCDF)
Raphael Ritz, Head of Data Division at the Max-Planck Computing and Data Facility (MPCDF) - the central IT service unit of the Max Planck Society (MPG) in Germany. The MPG is Germany's major basic research organization and operates 84 institutes across the country (and a few abroad). Raphael and his team offer generic data services, including sync&share, transfer, backup and archive solutions, as well as tailored database and web services often in collaboration with individual institutes or projects.
Prior to his role at MPCDF, Raphael was the Scientific Officer of the International Neuroinformatics Coordination Facility (INCF) headquartered in Stockholm, Sweden, where he was responsible for establishing a platform for research-oriented services for the neuroinformatics and broader neuroscience research communities worldwide. Raphael has experience in computational neuroscience, advanced data analysis techniques, and web portal development. He is also a member of the Plone Foundation. He holds a degree in physics and received his PhD in Theoretical Physics from the Technical University of Munich. Raphael has also been participating in several RDA interest and working groups.