12 Oct 2019
Roar Skålin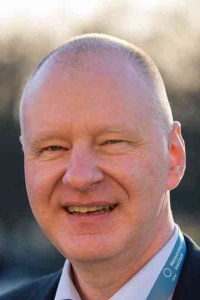 Organisation:
Norwegian Meteorological Institute
Professional Title:
Director of Information Technology
Roar Skålin is the Director General of the Norwegian Meteorological Institute (MET Norway). He holds a Dr. ing. in mathematics from the Norwegian University of Science and Technology (NTNU) and an Executive Master of Management from the Norwegian Business School.Roar has worked with research infrastructures in high performance computing and data management for more than 30 years as a scientist, engineer responsible for service provision, adviser and manager. When working for the Research Council of Norway, he had responsibilities in the areas of data management infrastructures and Open Science. He was also a representative in the e-IRG and the ESFRI Implementation Group.
In terms of the Sustainability Working Group, Roar will bring his experience from management of knowledge organizations and from governance of international meteorological organisations, many of which serve as data centers for both research and operations. From the ESFRI Implementation Group he has insight in business models, governance structures and legal entities of European research infrastructures.