30 Jun 2019
Rob Hooft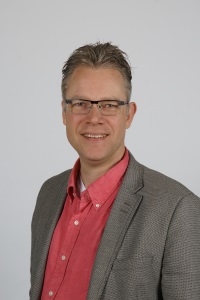 Organisation:
Dutch Techcentre for Life Sciences
Rob Hooft, working at the Dutch Techcentre for Life Sciences (an independent not for profit foundation providing a partnership that connects life scientists in The Netherlands with data , technology and training support) is operational manager of the Dutch node of ELIXIR, the ESFRI for data in the Life Sciences. Rob has been coordinating Dutch bioinformatics support projects since 2009. He is one of the co-chairs of the RDA "ELIXIR Bridging Force IG". Rob's original background is in chemistry and chemical crystallography, and he has 14 years of industrial experience partly as scientific software engineer and partly as R&D manager.
In terms of the FAIR Working Group, Rob will bring in his experience in the application of the FAIR principles for data stewardship and data stewardship planning, and the implementation of FAIR, especially interoperability, in ELIXIR-NL and ELIXIR. Rob has also been participating in several RDA interest and working groups since the second RDA plenary.