04 Nov 2019
Ronald Stolk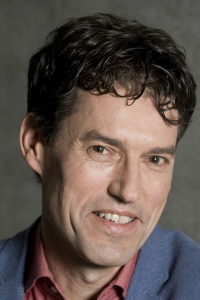 Organisation:
University of Groningen, the Netherlands
Professional Title:
Director of CIT (CIO of the university)
The University of Groningen is a broad research university with a global outlook. The university has more than 30,000 students and 6000 staff members from home and abroad. The Center for Information Technology (CIT) is a leading national and European institute in the field of information technology. We support and facilitate scientific research and university teaching in all scientific disciplines with Data and IT solutions, including our own large Big Data compute and storage facilities.
As director of CIT (CIO of the university), I am responsible for all IT and data services at the University of Groningen. I do represent the CIO's of Dutch universities in national research IT/data initiatives like the National Platform Open Science.