10 Nov 2019
Spiros Athanasiou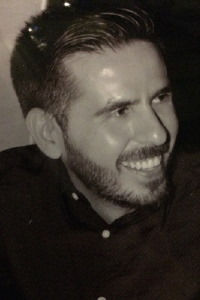 Organisation:
Athena Research Center (ARC)
Professional Title:
Project Manager and Research Associate
Spiros Athanasiou is a Project Manager and Research Associate at Athena Research Center. His career has thus far been split in two periods: (a) developer, software architect, and IT consultant (1997-2007) with a focus on data warehousing, data mining and large-scale systems (banking, insurance, cadaster), and (b) researcher, project manager and policy consultant (2008-). His interests include: data infrastructures, spatial data infrastructures, Big Data, EO, semantic web, and distributed database systems. He has served as the Coordinator of several EU projects in the intersection of these areas (e.g., SLIPO, PublicaMundi, DAIAD, OpertusMundi), led the design and development of geodata.gov.gr (one of the first eight open data portals worldwide), while he also currently leads the design and development of the Hellenic Data Service/HELIX, the Greek national cloud infrastructure in support of data-intensive research (i.e., the national realization of EOSC). He is an avid supporter of open data and open source and regularly contributes in open events and fora.