22 Apr 2020
Vera Matser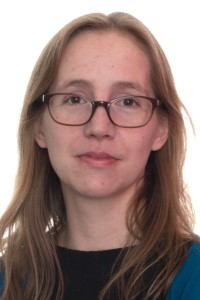 Professional Title:
Senior Scientific Project Manager
Vera is a Senior Scientific Project Manager in the training team at the European BioInformatics Institute (EMBL outstation) and leads a subteam that works on a varied portfolio of primarily EU-funded projects; she currently leads the training and dissemination activities for BioExcel and CORBEL, co-leads the training activities for CINECA and EOSC-Life, and contributes to LifeTime. To assess the training needs of the different research communities she coordinates the development of a competency framework, which together with a training gap analysis feeds into the project training programme. She is experienced in running knowledge exchange workshops, training courses and webinar series.
As part of her responsibilities for European projects, she is a member of a number of coordinating groups, such as the EUCAN Dissemination and Communication Group (on behalf of CINECA), the Focus CoE dissemination and training contact for BioExcel and the EOSC Skills & Training Working Group (on behalf of EOSC-Life). She is looking forward to contributing to the skills development framework and the wider working group. In addition to her work she is enrolled on the EMMRI – Executive Masters in Management of Research Infrastructures and is due to graduate in 2020.