24 Feb 2020
Vinciane Gaillard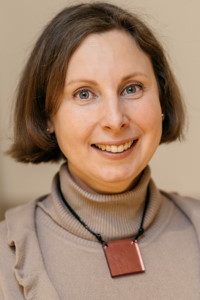 Executive Board Role:
Training & Skills WG Co-chair
Organisation:
European University Association (EUA)
Professional Title:
Deputy Director for Research and Innovation (R&I)
Vinciane Gaillard is Deputy Director for Research and Innovation (R&I) at the European University Association (EUA). In this position, she is responsible for the portfolio of  EUA's R&I activities, in strong collaboration with EUA's Research Policy Working Group and associated Expert Groups. Vinciane is engaged in discussions on the future of the European Research Area, contributes to the Strategic Planning of Horizon Europe and oversees EUA's comprehensive approach to the transition to Open Science. Open Access to publications and data, a transparent and sustainable scholarly publishing system, incentives and rewards for career assessment, data infrastructures and FAIR data management are key issues in that regards. EUA is a partner in the FAIRsFAIR project and responsible for the Work Package dedicated to FAIR Data Science and Professionalisation. Vinciane also works in close collaboration with the Head of the Council for Doctoral Education (EUA-CDE) on doctoral education and research training for early-career researchers. Other areas of transversal collaboration with EUA colleagues include university funding and partnerships and the role of universities in innovation ecosystems. Before joining EUA in April 2019, Vinciane worked as a scientist in the field of cognitive psychology for more than ten years. She holds a PhD in Psychology from Université libre de Bruxelles (ULB), Belgium. As a postdoc, she spent two years at Université de Genève, Switzerland. Back in Brussels she acted as research manager in the field of cognitive neurosciences from 2015 to early 2019. She is a member of the Objectif Recherche/Focus Research ASBL, where she acted as member of the board from 2011 to 2017.