03 Nov 2019
Wolfram Horstmann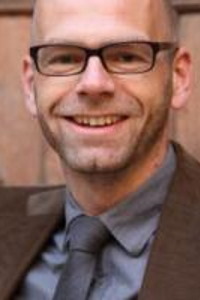 Executive Board Role:
Rules of Participation (Rop) WG Co-Chair
Organisation:
Göttingen State and University Library
Wolfram Horstmann has served as Director of Göttingen State and University Library since 2014. Previously, he was Associate Director at the Bodleian Libraries of the University of Oxford, UK and CIO at Bielefeld University, Germany. He is teaching Electronic Publishing and Digital Science as Professor at the Berlin School of Library and Information School of the Humboldt University. Wolfram is engaging in projects, operations and science policy for digital infrastructure developments in Germany, Europe, and internationally. He is biologist by training, worked several years on educational simulations for the neurosciences, neuroinformatics and cognitive sciences and, for his doctoral thesis, on the epistemology of simulations.
Wolfram is co-chairing the working group on "Rules of participation" in the EOSC governance.