Join the EUDAT Summer School 2023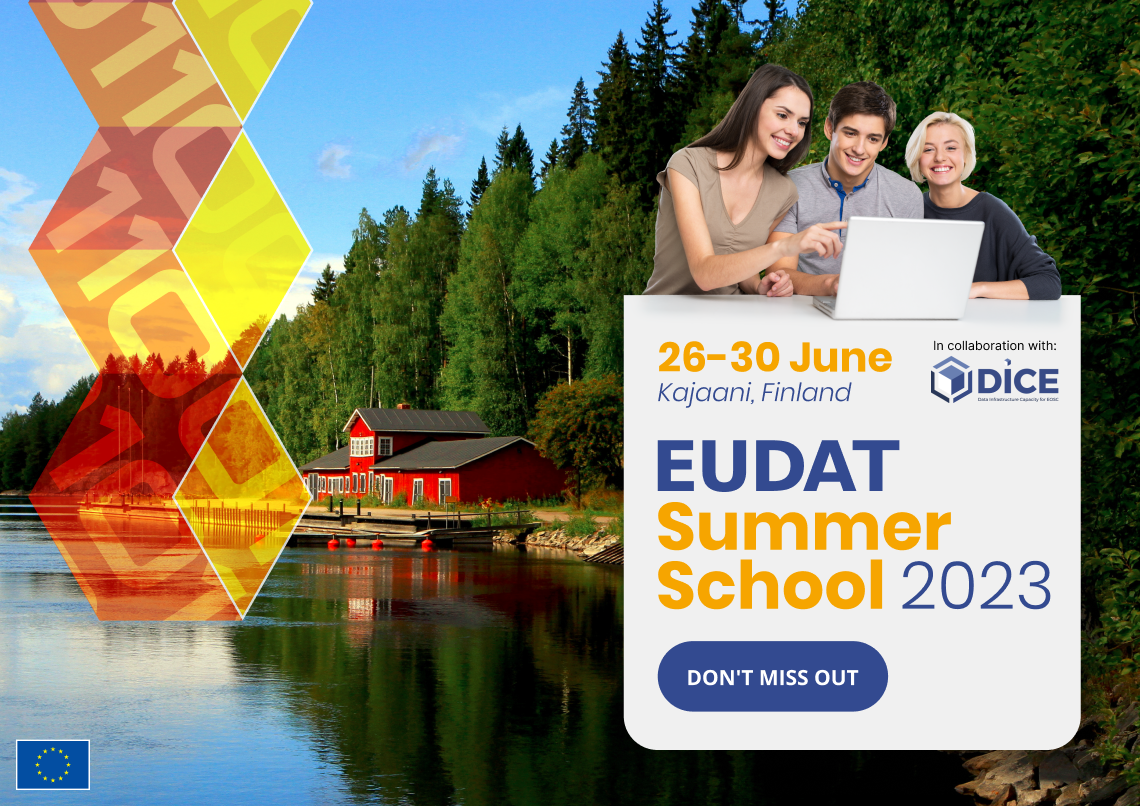 Get ready to level up your data management skills at the EUDAT Summer School 2023! From June 26 to June 30, join us in Kajaani, Finland for an unforgettable learning experience. This year, we're excited to announce a new Providers Track, alongside our traditional Users Track, for IT system administrators, community or data managers interested in deploying EUDAT services.
Led by experienced trainers, the Summer School offers a unique blend of theoretical lessons and hands-on sessions, providing participants with the knowledge and skills to manage and process data throughout the research-data lifecycle. Don't miss your chance to apply for this amazing opportunity, with the first deadline on May 15 and final deadline on May 26.
Plus, with financial support including free partial board and lodging, and top applicants receiving reimbursement for travel costs, the EUDAT Summer School is an accessible and affordable way to enhance your data management expertise. And for all students who complete the program, a certificate of completion and recommendation letter will be provided for the awarding of extra ECTS credits in your home institution.
But the benefits don't end there! Experience the natural wonder of the "midnight sun" in Kajaani, and explore Finnish culture through traditional activities like the sauna and unique cuisine. With 26 hours in a day in Kajaani, you'll have plenty of time to take it all in. So what are you waiting for? Apply now to join us at the EUDAT Summer School 2023 in Kajaani, Finland!