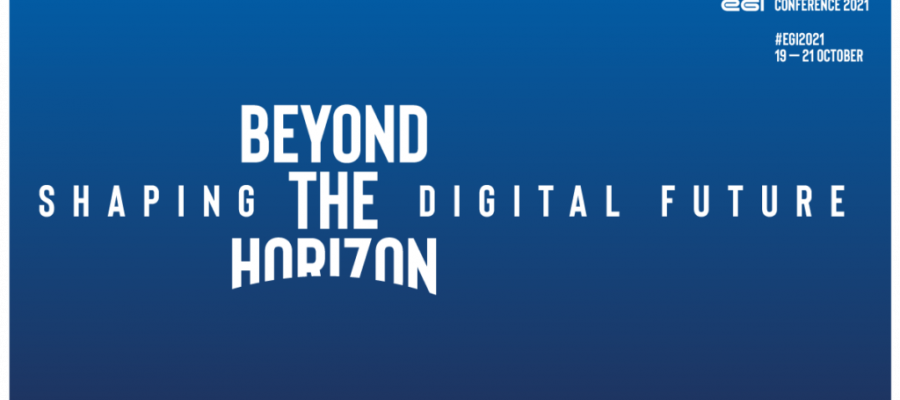 EGI Conference 2021: Beyond the Horizon – Shaping the Digital Future
---
#EGI2021 will be taking place from October 19th until 21st. The conference theme is: "Beyond the Horizon: Shaping the Digital Future"
This year, they are looking at how EGI Federation is contributing to shaping the digital future with EOSC growing more mature, the new EU research funding programme Horizon Europe on its way, and an exciting range of advanced services and innovative computing models supporting research, a new landscape for research is being shaped.
At the same time, the challenges we face at a global level – climate change, health crises and the fight against inequality – force researchers, service providers, funders, institutions and policy makers to rise above the status quo.
At this edition of EGI Conference, the community is invited to work together in shaping the digital future with advanced computing services. Together, new services and tools, investigate technical innovations will be showcase, explore business opportunities and strategic and policy-related initiatives. As always, it will be a great event to present your own work and ideas, and to meet your peers and colleagues from all over the world.
They expect the conference to be virtual, but they are hoping to implement some small-scale hybrid options, so stay tuned for more news on this!
---
About the Programme
This year's edition of the EGI conference will count 4 tracks, for which will create a combination of keynotes, workshops and organised sessions, as well as input from submissions.
You can submit your proposal within a specific track. However, the programme committee reserves the right to allocate your submission in another track if more appropriate. Submission can be made for the following topical tracks:
Delivering services and solutions
Innovating services together
Collaboration across boundaries
Envisioning the future
Call for Abstract
They are accepting submissions in the following formats:
Long presentations (25 mins)
Short presentations (15 mins)
Posters
Demonstrations (30 mins)
Workshops/Sessions (90 mins)
Submission deadline: August 9th, 23:59 CEST.