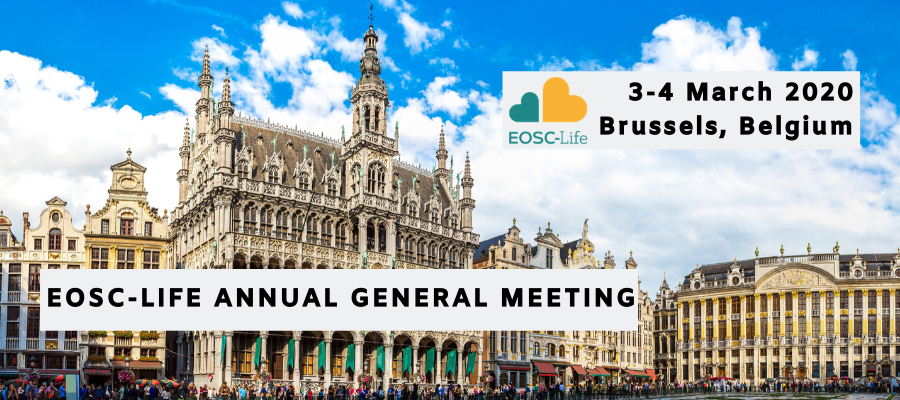 EOSC-Life Annual General Meeting
Location:
The Hotel Brussels, Brussels, Belgium
---
Due to travel restrictions in Northern Italy because of the coronavirus, the location of the EOSC-Life Annual General Meeting was changed to Brussels, Belgium.
At the 1st AGM, results from the first year were presented and next steps discussed. The meeting included reports from the Work Packages and clusters, as well as breakout groups on topics arising within the Work Packages.
Silvana Muscella and Sara Garavelli from EOSC Secretariat took part in the meeting during the panel "Science Clusters and the EOSC: Experiences, common challenges, and possible cooperation", highlighting the importance of thematic cluster projects in the development of the European Open Science Cloud.
Rupert Lueck, chair of the Sustainability Working Group, also took part in the panel, sharing updates on current and future development towards a sustainable EOSC. 
For more details about the event, please visit the EOSC-Life website.