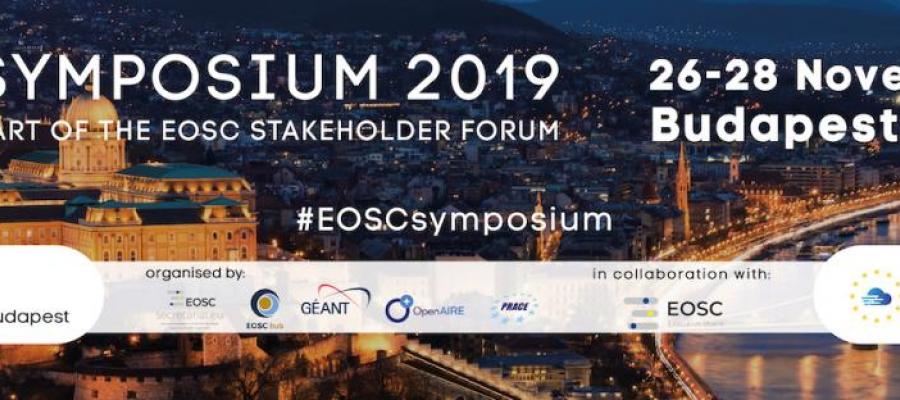 EOSC Symposium 2019
---
"Where the EOSC makers & shakers meet"
The EOSC Symposium 2019 represents a fundamental milestone in the EOSC roadmap. It builds on the legacy of the former Digital Infrastructure for Research (DI4R) event series and the EOSC Stakeholder Forum events organised by the EOSCPilot project. Taking place from the 26th to the 28th of November 2019, in Budapest, Hungary, at the stunning Danubius Hotel Helia, the EOSC Symposium will bring together the shakers and makers in the growing EOSC community to provide answers to the most frequently asked questions about EOSC.
The EOSC Symposium is one of the largest, yearly EOSC events. It is co-organised by the EOSCsecretariat project and the main ICT eInfrastructures initiatives, namely, EOSC-hub, GEANT, OpenAIRE and PRACE in collaboration with the EOSC Governance Board, Executive Board and its Working Groups (Architecture, FAIR, Landscape, Rules of Participation, Sustainability). The event will see two intense and stimulating days for all stakeholders to contribute to discussion on the implementation of the EOSC.
We have collected the highlights from these intense and stimulating days in a magazine for the whole EOSC community, check it here.
Find out more details about the programme and registration of the EOSC Symposium 2019.