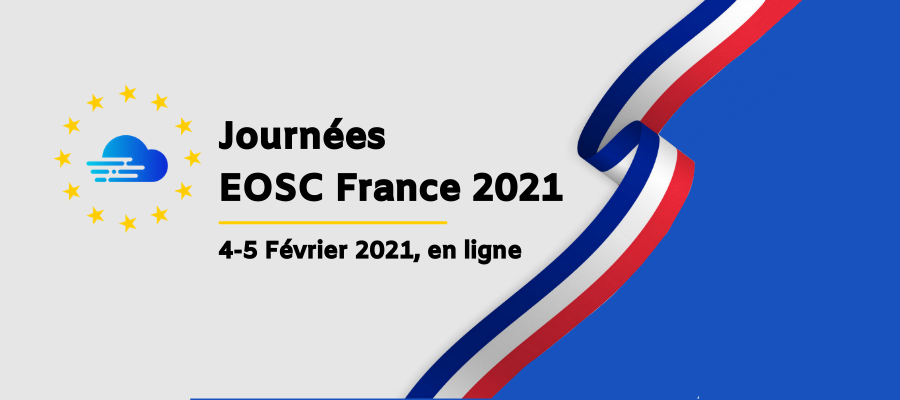 European Open Science Cloud France 2021 Days
---
The European Open Science Cloud (EOSC) is an initiative of the European Commission which aims to connect existing European scientific data infrastructures, to join high-capacity and/or performance cloid solutions to them to exploit them and to widen the scope of these services to public sector and industrial users. EOSC should be seen in the broader contetxt of open science, also aiming to make scientific data FAIR (Findable, Accessible, Interoperable, Reusable) and open. The European Open Science Cloud France 2021 Days, a two half-day workshop, is organised by the Ministry of Higher Education, Research and Innovation (MESRI) and will inform about EOSC in France, its opportunities to participate and benefit from it, and involve the research community as a whole.
The workshop will be held online on Teams Live. The link to join the online sessions will be sent to registered participants.
The meeting will begin on Thursday, February 4 at 9 AM. The sessions are scheduled on two days (4. + 5.2) from 9 AM. to 12:45 PM.
There will be quite a few interesting sessions, including one on the EOSC Association with Suzanne Dumouchel (CNRS) and about the next phase of EOSC with Jean-François Abramatic (EOSC Executive Board). See the full programme here.