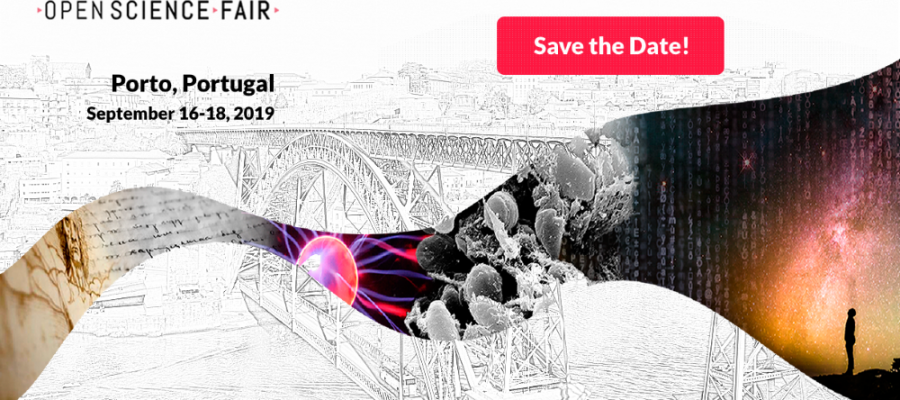 Open Science Fair Conference - Save the date!
---
The second edition of the Open Science Fair, co-organised by EOSCsecretariat.eu, OpenAIRE, FAIRsFAIR, FIT4RRI and by the University of Minho, will take place in Porto (Portugal) on September 16-18, 2019.
Open Science Fair critically showcases the elements required for the transition to Open Science: e-infrastructures and services, policies as guidance for good practices, research flows and new types of activities (disseminate, mine, review, assess, etc.), the roles of the respective actors and their networks.
This year the conference will also host the launch of the EOSC KIOSK, a central info point for the European Open Science Cloud, open to all EOSC projects to showcase and present their outcomes and activities.
EOSCsecretariat.eu is directly involved in the following sessions:
The Journey to EOSC - Preparing at a national level - 17 Sep, 11am

Making EOSC Training more FAIR - 17 Sep, 2pm

Fostering a FAIR research culture - What Works? - 17 Sep, 2pm

Services to support FAIR data: formulating recommendations for EOSC - 18 Sep, 9am 
Targeted audience:
Policy makers and funders, researchers, research Infrastructures and research communities, repository managers, publishers and content providers, libraries, research administrators, service providers and innovators.
Venue:
Congress Centre Alfândega
R. Nova da Alfândega,
4050-430 Porto