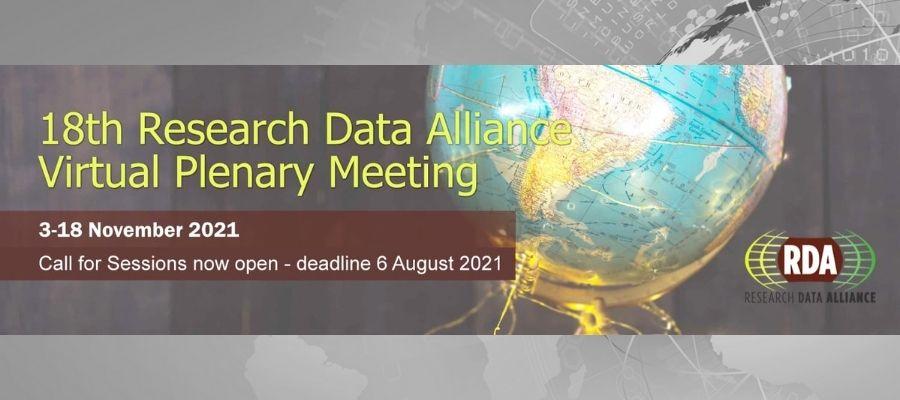 RDA 18th Plenary Meeting - Virtual
---
As communicated in late May, International Data Week 2021 (IDW), planned to take place this November, was postponed to 20-23 June 2022 due to the continuing global COVID-19 crisis and aftermath. RDA has decided, however, to still hold Plenary 18 in a virtual format from 3-18 November 2021.
RDA Virtual Plenary 18's Call for Sessions is Open!
There will be 24 Breakout Sessions slots available over the course of three weeks. The Breakout Session schedule can be found here. Please only select time slots that suit your group's session. The deadline for session submissions has been extended to Friday, August 06, 2021.
The registration fee for attending Plenary 18 can be found here. We will not be able to offer free speaker admissions or single-session rates. Please bear that in mind when planning your session submission.