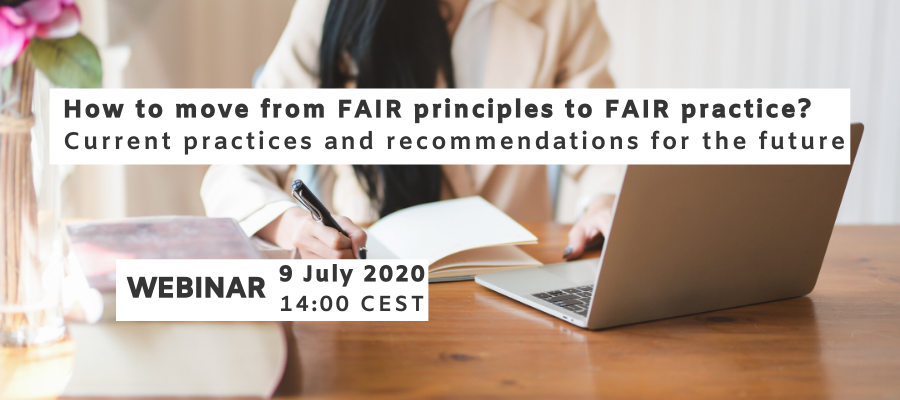 WEBINAR: How to move from FAIR principles to FAIR practice? Current practices and recommendations for the future
---
How to move from FAIR principles to FAIR practice? During the past year, the FAIR practice task force under the umbrella of the EOSC FAIR Working Group has been gathering its understanding of the current state of FAIR practices across diverse communities, and making recommendations aimed primarily at research funders and policymakers on how to ensure that "FAIR" provides maximum value in the European Open Science Cloud.
During this webinar the outputs produced by the task force will be demonstrated and launched for community consultation.
Please comment on the Draft for consultaton of the "Seven Recommendations for Implementation of FAIR Practice".
The webinar took place on Thursday July 9 at 14:00 CEST.
Please find the slides, recording, and Q&A at this link.
Agenda:
14:00 - Welcome remarks and introduction
14:10 - Explanation of the work undertaken by the FAIR practice task force
14:15 - Demonstration of the key outputs
14:30 - Getting your feedback
14:45 - Q&A
Speakers:
EOSC FAIR Working Group members Rob Hooft, Liisi Lembinen, and Neil Chue Hong.
Who should attend:
Research funders
Policymakers
EOSC Governance Board and Executive Board
Infrastructure providers
Data professionals
People interested in FAIR practices