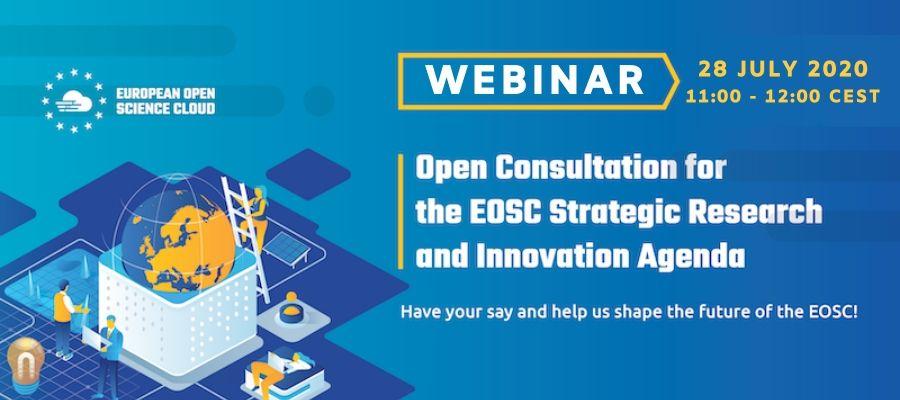 Webinar: Open consultation for EOSC Strategic Research and Innovation Agenda
---
Download the webinar slides here.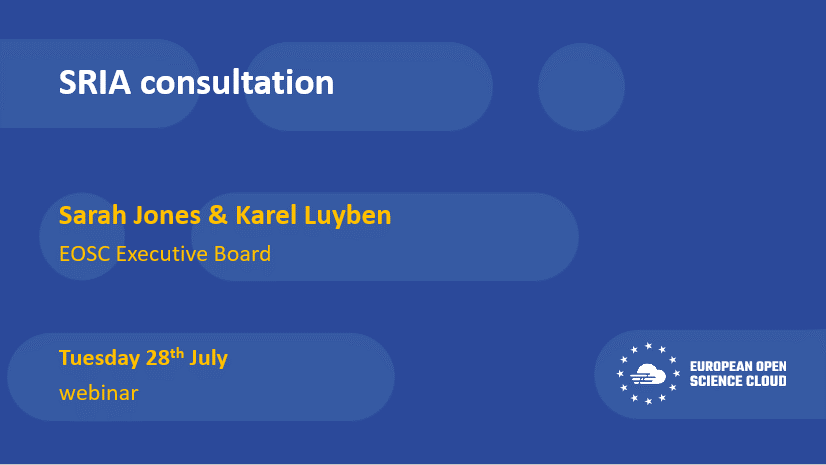 Watch the recorded webinar video now!
---
Description
This webinar offered an introduction to the EOSC Strategic Research and Innovation Agenda (SRIA) which sets funding priorities for the next Horizon Europe Framework Programme. It provided an overview of the consultation document which was released on 20th July and explained the consultation process. Broad inputs are solicited from all EOSC stakeholders via the online consultation webform and will be fed into the actual SRIA document to be released in October 2020 at the EOSC Symposium.
Agenda
11:00 - 11:05 Welcome and Introduction - Nicholas Ferguson, Trust-IT Services & EOSCsecretariat.eu
11:05 - 11:25 Introduction to the EOSC SRIA - Karel Luyben, CESAER & EOSC Executive Board Co-chair
11:25 - 11:35 Introduction to the Open Consultation process - Sarah Jones, GÉANT & EOSC FAIR WG Chair
11:35 - 12:00 Q&A