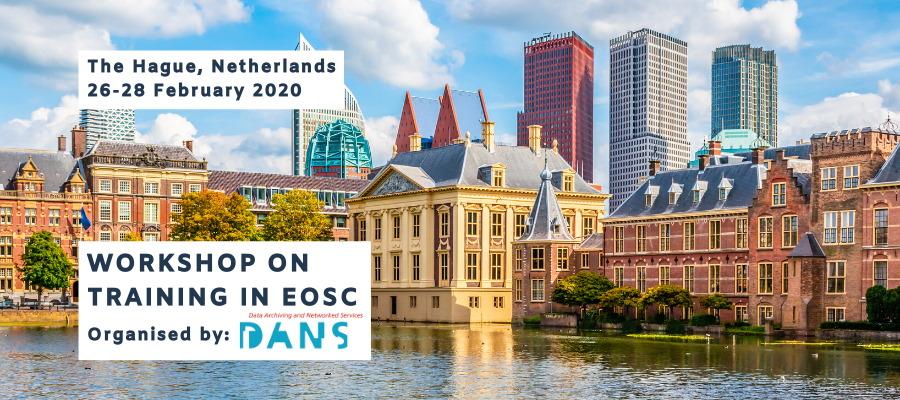 Workshop on Training in EOSC
Location:
Data Archiving and Networked Services (DANS), The Hague, Netherlands
---
Next to data and services, training is essential to make EOSC work. There is now a significant volume of training activities in EOSC with the associated deliverables and experiences. Obviously, training will be an important element of the future development and evolution of EOSC. With new EOSC (INFRAEOSC) calls on the horizon, and a new EOSC working group on Skills and Training just established, it now seems the appropriate moment to bring trainers together and discuss how we can improve EOSC training provision by its quality, findability, accessibility and the easier reuse of learning resources.
With the acknowledgement and help of EUDAT, EGI and OpenAIRE, and funding from the EOSC Secretariat under the Co-creation programme, Data Archiving and Networked Services (DANS) will organise a workshop, aiming to formulate recommendations on the Rules of Participation for training in EOSC. For this collaborative workshop (experienced) trainers of the major EOSC related projects have been invited, as well as the coordinators of training in EOSC.
Participation in the workshop is by invitation only as the number of places is limited and the workshop aims for a very specific output.
Trainers of EOSC related projects that have not been approached yet and are interested in participation can obtain more information from the workshop's website and contact the organising team to discuss their potential participation.