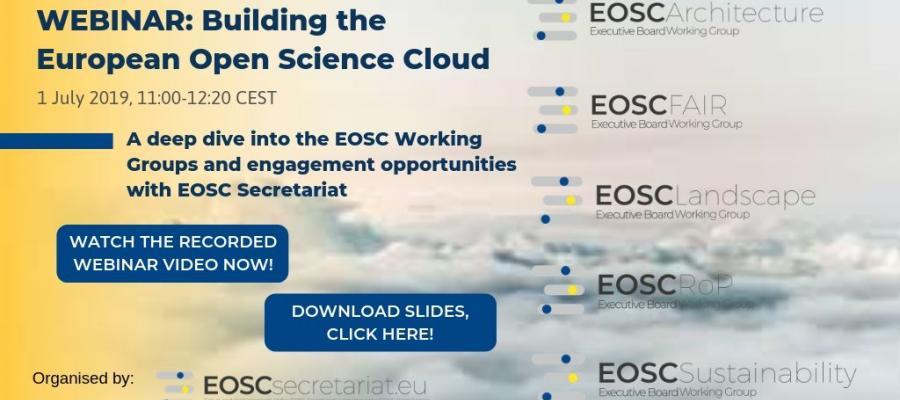 1st EOSC Secretariat Webinar: "Building the European Open Science Cloud"
---
Earlier this week, 1 July 2019, EOSC Secretariat held it's first webinar titled "Building the European Open Science Cloud" with more than 400 engaged. 
The webinar provided an overview of the EOSC Governance Structure, including the EOSC Strategic Implementation Plan, which has been written by the EOSC Executive Board, presented by EOSC Executive Board Co-Chair Cathrin Stover and EOSC Executive Board Member and FAIR Working Group Chair Sarah Jones. 
The webinar also presented the newly-formed EOSC Executive Board Working Groups, looking at their scope and outputs. Finally, they also took a closer look at new opportunities for funding and engagement with EOSC facilitated by EOSCsecretariat.eu Project Manager Andrea Grisilla.
The much-anticipated webinar has gathered 443 registrants resulting in 308 attendees present.