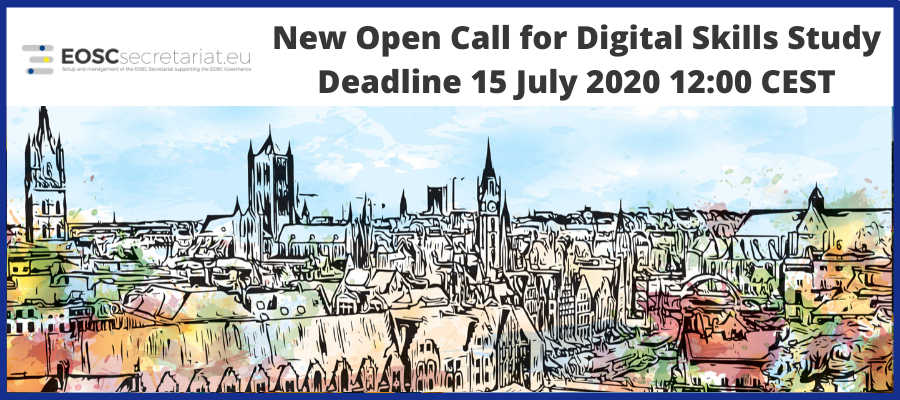 5th Open Call launches with digital skills study for Skills & Training WG
---
The European Open Science Cloud (EOSC) Skills & Training Working Group has launched an open call looking for a team of experts to conduct a study to frame digital skills required in the EOSC into the wider European agenda for skills. Deadline for applications 15 July 12:00 CEST.
The Open call for the study also looks to provide recommendations for Member States/Associated Countries on how to include EOSC in national skills policies/strategies. The Skills & Training Working Group has outlined four (4) distinct tasks to be completed as part of the study as well as a noted target audience of policymakers at all levels (Ministries shaping up national agendas; EC officials from different DGs). For all information on the call, criteria see the 5th Open call webpage.
An EOSC network of skilled professionals, forming a coordinated training infrastructure, is essential to bring a culture change for sharing research outcomes, policy awareness, and compliance and knowledge of ICT support services. The Skills and Training WG works on building competence (skills) and capabilities (training) for EOSC.
As part of the WGs work in achieving this goal, it has recently been liaising closely with the EOSC Minimal Skillset Task Force. The 5th open call is a continuation of the work within the Minimal Skillset Task Force as they look to establish a skills development framework and identify and prioritise open science and digital skillsets for EOSC, targeting researchers and policymakers. The Working Group presented its work on this at the EOSC Consultation Day, the content of which can be seen here.