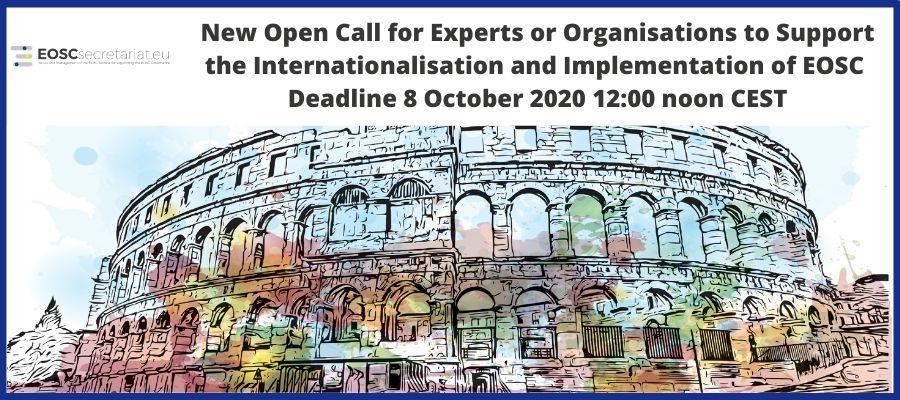 6th Open Call Launches for Support in the Internationalisation and Implementation of EOSC
---
EOSC Governance has launched an open call looking for experts or organisations to support in the internationalisation and implementation of EOSC. Deadline for applications is 8 October 12:00 noon CEST.
The European Open Science Cloud (EOSC) is governed by three constituent bodies, first defined by the European Commission Staff Working Document Implementation Roadmap for the European Open Science Cloud. This governance structure is comprised of representatives from across the user and provider community as well as representatives from EU Member States and the European Commission.
The Open Call is for experts and organisations who can identify and prepare new scientific & research communities to engage with EOSC, adopt and implement technological and/or domain specific research data solutions in EOSC, connect EOSC with international stakeholders via the RDA governance, gain international consensus and input on EOSC, acquire institutional and policy maker engagement globally, and support the generation of standards for EOSC's implementation.