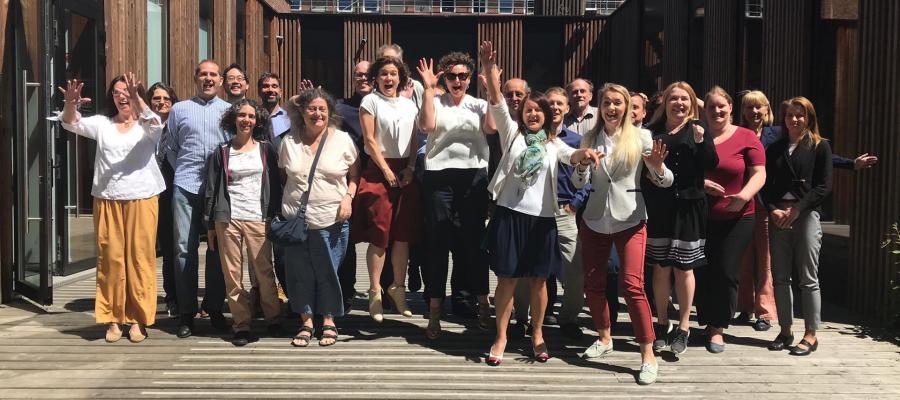 All the fun of the FAIR: FAIR WG Inaugural Meeting Held
---

09 Jul 2019
By: Sarah Jones, EOSC Executive Board FAIR Working Group Chair
Thursday, 4 July was the inaugural meeting of the EOSC FAIR Working Group. We have 26 members representing 20 different Member States and Associated Countries and a remit which covers FAIR practice, a Persistent Identifier policy, defining an EOSC Interoperability Framework, metrics for FAIR data, and service certification. We have clustered into four teams to make it feasible to drive forward this work in such a large group.
You can see a full overview to our work and timeline on the EOSCsecretariat website.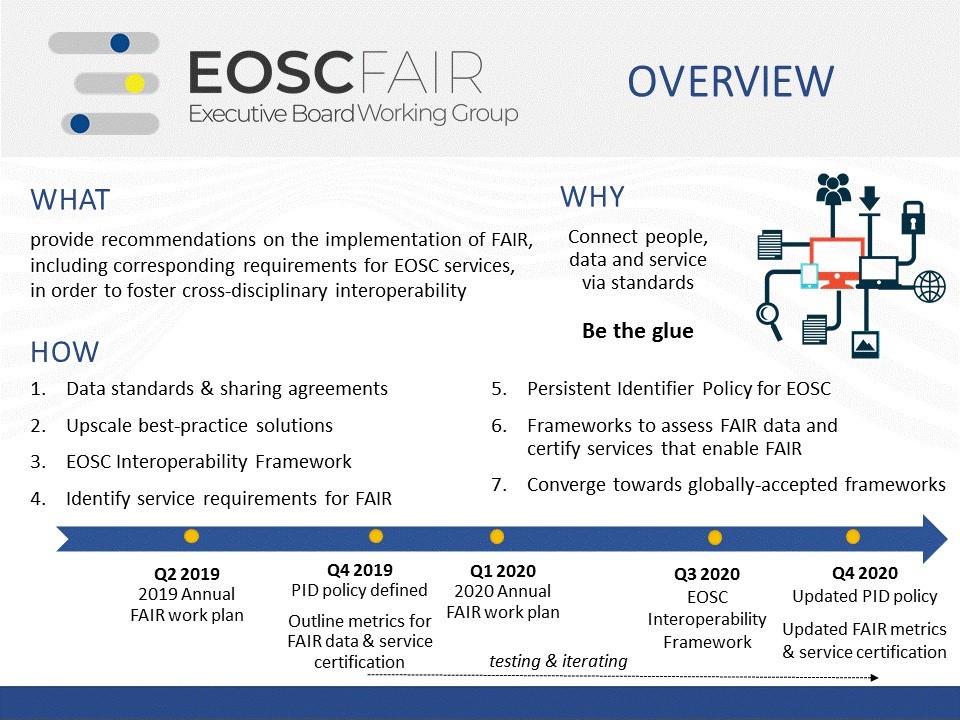 So, what is the role of the Working Group?
One of the key points clarified at the meeting is what we should be doing. Although we have a remit and specific milestones, we are not tasked nor intending to create things. There are many projects funded to build the EOSC and countless national initiatives and stakeholder groups delivering relevant work. We will not be reinventing wheels and duplicating this.
Our role is to bring together all the ongoing activity, to help moderate and coordinate related activities, provide constructive feedback, and engage the wider stakeholder community to ensure that what is being developed and adopted within EOSC meets user needs. Ultimately, we will give recommendations to the Executive Board on what to adopt and how to address FAIR within EOSC.
How will we work?
I was really pleased to see the Group shared an open ethos and were keen to use their networks to reach out and consult with stakeholders. Our first action is to get in touch with all those engaged in EOSC FAIR-related activities to understand what they have already produced or what is forthcoming and when. This will help us to draw together inputs relevant to our remit.
The first step in this engagement will be taken by the EOSC Executive Board, with the support of the EOSCsecretariat and European Commission, to ask all projects and initiatives to map their activities against the Working Group remits. Once we know what is relevant to each and who the key contacts are, discussions can begin between individual Working Group members and external stakeholders on the substantive content.
There are also a number of forthcoming events at which we will run sessions on FAIR. One is the EOSC @ RDA event on 22 October in Helsinki and another is the EOSC Symposium on 26-28 November in Budapest. If there are other research community or national events that you think we should be at, please let us know.
The notes of our meeting are public and more information will be coming out in blog, webinar and event format soon. To follow our updates use #EOSCFAIR or to submit ideas to the Group email on inform-fair-wg [at] eoscsecretariat.eu.
Here for you
Renee van Kessel joined our meeting to explain about the FAIRsFAIR synchronisation taskforce which is coordinating FAIR-related activities across the INFRAEOSC cluster projects and national initiatives. The Group agreed that we need to work hand-in-hand as they have the resources available to support the coordination role we have.
When asked how she saw the dynamic and relationship between us, Renee said that the project is here to serve us. Similarly, the Working Group has been convened to serve the needs of the 1.7 million European researchers for whom we are building EOSC. There are no masters. We are all here to work collectively and generate a community-owned platform that adds value and keep European research at the forefront.
If the community needs us to jump, we say "how high?"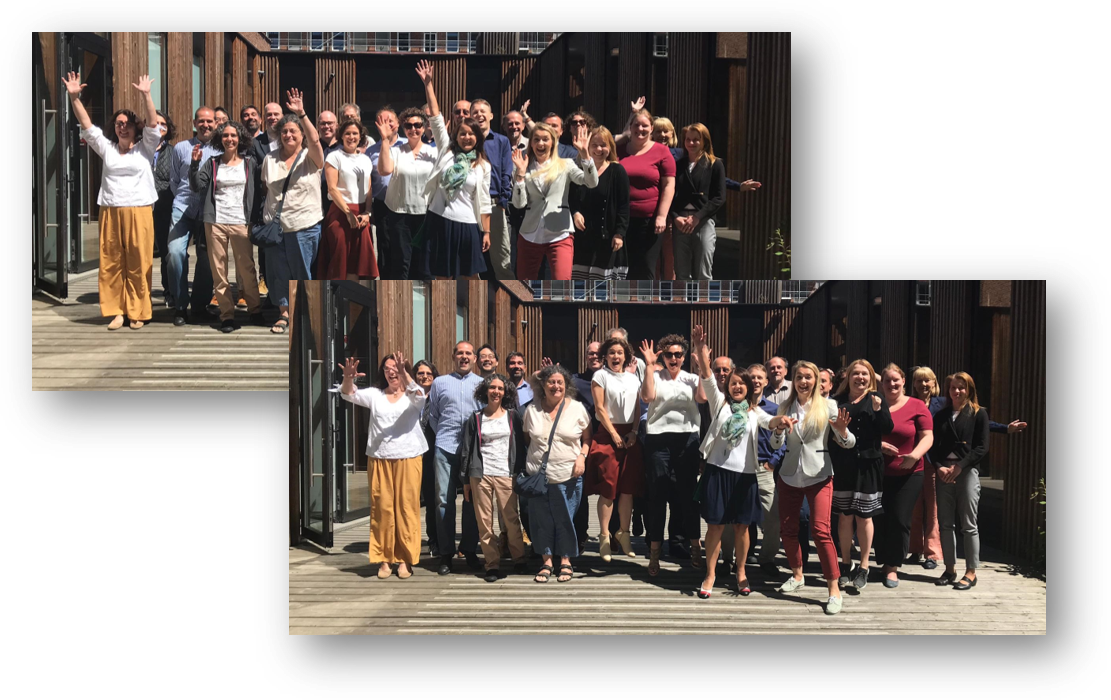 *There are two photos so those obscured by the jump are not missed. First prize goes to Magnus Aronsen who crouched down so much to propel his jump that he's completely hidden by Francoise in image 1. Team players all the way!
Join the EOSC Secretariat network now and get updates like this straight in your inbox!