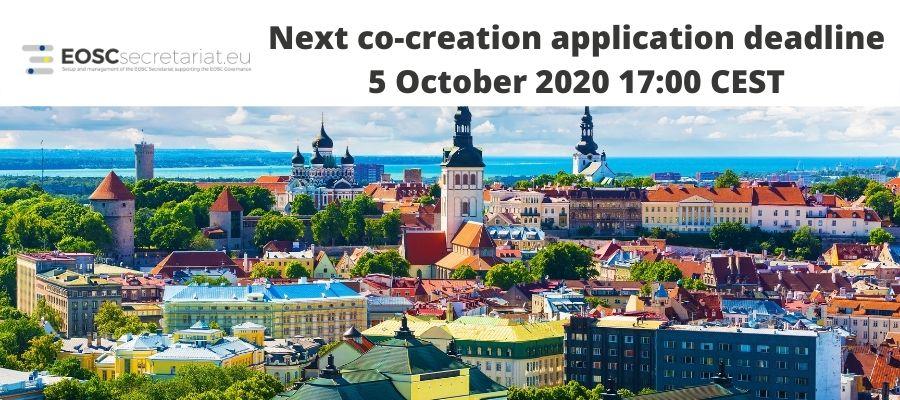 Co-Creation Funding Opportunities - Next application deadline on 5 October 2020
---
The final months of 2020 are going to be crucial for the development of the European Open Science Cloud, as we approach the creation of a Minimal Valuable EOSC by the end of the year, and the establishment of the EOSC Legal Entity. A first proposal, the 'European Open Science Cloud (EOSC) Partnership' setting out the structure for this entity, was published in May and the Strategic Research and Innovation Agenda (SRIA) will be presented at the upcoming EOSC Symposium, which will take place online on 19-22 October. Registrations open soon for the Symposium, which will include a session on EOSC Co-Creation funded success stories.
If you are just getting familiar with the European Open Science Cloud, we have recently released an informative podcast with FAIR Work Group Chair Sarah Jones which you can listen to here.
Over these next three months, EOSCsecretariat.eu will continue the selection for relevant EOSC-related activities, providing funding for studies, analyses, workshops, events, and other key contributions to the EOSC mission. Successful applicants will be chosen every month until December 2020, all deadlines are set at 17:00 CEST/CET.  
 
Successful examples
A variety of EOSC-related activities and studies have been funded over the past few months, you can find a full list of successful applications here.
Learn more about some of the previously funded applications on the EOSC Liaison Platform:
 Do you have an idea that will help co-create the EOSC? Apply for funding now!