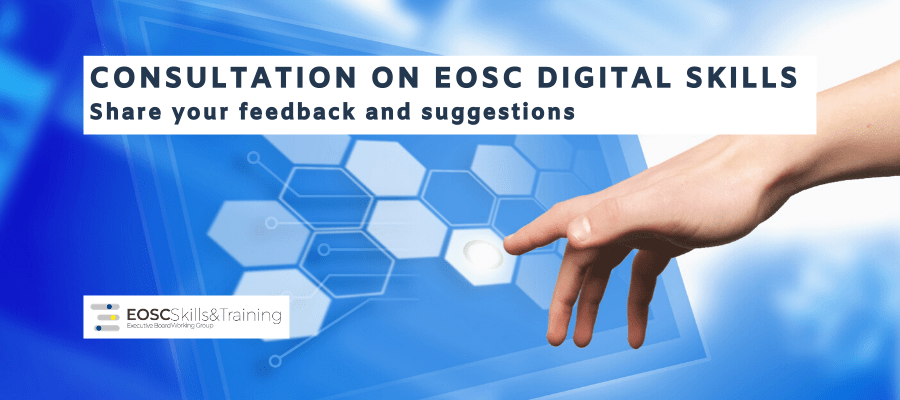 Consultation on EOSC Digital Skills
---

19 Nov 2020
The EOSC Working Group on Skills & Training has undertaken a study for EOSC within National Strategies for Digital Skills and a consultation is in progress for gathering useful feedback.
The objective of the consultation is to analyse and provide insights on how to best position EOSC Skills and Training in Digital Skills in national strategies and agendas (advocacy), as well as to develop a list for recommendations for various types of policy makers, with the purpose of providing well-rounded, all-inclusive (research-government-industry-public) options to include in national strategies for Digital Skills and up-skilling.
For this purpose, and for supporting the participants in their feedback, a questionnaire has been developed (please see link). It is intended to take not more than 20 minutes. The results of this consultation will be gathered, processed and published via the EOSC channels. The email addresses of the respondents will be used for the sole purpose of sending back the results of the filled-in questionnaire.
We would very much appreciate your participation in the consultation, and the input you will share with us until Friday 27 November, while we remain at your disposal for any further information.